Detailed information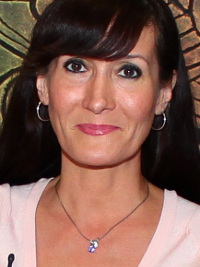 Dinara Ageeva Russia
Dinara Ageeva is the head of public organization in the field of animal protection Voices for animals, Russia. She got involved in the field of animal protection when she joined the oldest Russian organization VITA Animal Rights Center in 2010. Back then VITA had just started its activity in St. Petersburg. (St. Petersburg is the second largest city in Russia).
With her fellow activists she facilitated the development of animal protection activism and propelled it to a new level. Later she became the head of the department of VITA Animal Rights Center in Saint-Petersburg. Eventually, Dinara and her team founded their own organization Voices for Animals.
Her goal is to change the situation where exploited animals lack legal rights by recognizing their right to life as well as their right not to be subjected to violence by humans, and achieve cessation of using animals of any kind (for food, clothes, experiments, entertainment etc.).
The main focus of Voices for Animals is education by means of production and distribution of information materials, films and clips; giving lessons and lectures in educational institutions; organizing events and demos; interacting with the media and public authorities; placement of social advertising.
Contributions to the conference