Detailed information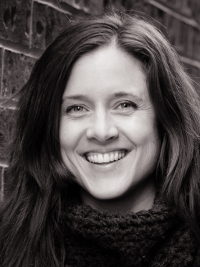 Jo-Anne McArthur Canada
Photojournalist and Author, the We Animals project
Jo-Anne McArthur is a Canadian award-winning photographer, author, and educator.Through her long-term body of work, We Animals, she has been documenting our complex relationship with animals around the globe. Since 1998, her work has taken her to over fifty countries.
McArthur's first book, We Animals, was published in 2014. Her newest book, Captive, was published in mid-2017.
McArthur was the subject of the critically acclaimed 2013 documentary The Ghosts in Our Machine, which followed her as she documented the plight of abused and exploited animals and advocated for their rights as sentient beings.
Her newest endeavour, The Unbound Project, with co-author Dr. Keri Cronin, is a photographic project that celebrates female leaders at the forefront of animal advocacy, both contemporary and historical.
McArthur's photography and writing has been in publications such as National Geographic, The Guardian, The Washington Post, The Globe and Mail, the LA Times, Elle Canada, Canadian Geographic, DAYS Japan, Helsingin Sanomat, Der Spiegel, PhotoLife magazine, Huffington Post and Lens Culture. In addition, We Animals images have been used by more than 100 organizations, publishers and academics to advocate for animals. She makes all of her work freely available via the We Animals Archive.
McArthur speaks regularly at schools, universities and photo clubs worldwide on the subjects of photography, the human-animal relationship, social change and empathy.
Contributions to the conference